Run your company online
in one program
<!- and run your company online -->
Office and teleworker management
Monitoring tasks and responsibilities
All business metrics on one screen
Online platform with which you can manage your business online - both office and remote teams
Get the PDF "Over 100 Business KPIs" for Sign Up
Get the PDF "Over 100 Business KPIs" for Sign Up
Office and teleworker management
Monitoring tasks and responsibilities
All business metrics on one screen
Customer Results

from Systemator implementation:

Taras Melnichuk
Owner "Vesservise"
production and service of weighing equipment
After the implementation of the Systemator, I finally got an organizational structure and a complete understanding of how my business works - who is responsible for what, who has what tasks, how many and what the employees are busy with. The Systemator played an important role in personnel policy, having introduced all the tools, I identified "black holes" for which no one was responsible.
Denis Shovkoplyas
Executive Director "Blest"
Manufacture and sale of furniture in Ukraine and Europe
Many employees work from home under quarantine restrictions. The work of both office and remote employees was fully organized on the platform. I see and control everything in the system, everyone has their own work plan and KPI. The guys set up dashboards for me - they brought all the necessary business indicators online. Cool, I recommend!

Gennady
Company owner
Brand of clothing, footwear and accessories stores
When I started to implement the system, the first thing that turned out was that my employees were loaded with real business tasks at least 3-4 hours a day. In addition, no one had a KPI - they did work for the sake of work. That's what I paid for, not the results. We have introduced the system - the work is in full swing, the indicators are growing. Replaced ineffective employees. thanks

Olga
HR Director
Manufacture and sale of furniture in Ukraine and Europe
They resisted for a long time, they were afraid of changes - the employees were not delighted with the idea of ​​introducing a new program. But they made up their minds. As a result, we launched, began to track the workload of employees, their work plans, and fix KPIs. Reduced staff and streamlined tasks between the team. As it turned out, we did not effectively use the working hours of the staff.
You
need Systemator,

if:

There is no unified management system for office and / or remote employees
The company does not have a clear, convenient system for monitoring the fulfillment of tasks and responsibilities of personnel. There is no way to effectively manage teams remotely.
Systemator is an online platform with access from anywhere in the world, where we have automated the work of the entire company. Everything is recorded and tracked - tasks, plans, KPIs, who, what and how much workload, who works effectively and who does not.

Employees do not take responsibility for the result of their work. No KPI
The company has not implemented performance indicators. It is not clear how to evaluate the performance of employees and how their work affects the company and its development.
Business is about metrics. In Systemator, each employee has their own KPIs. The indicators will be automatically compiled into statistical data (dashboards), when analyzed, you can evaluate the work of each employee.

There is no team spirit and well-coordinated teamwork.
Employees shift responsibility to each other and do not perform their duties properly. It is difficult to motivate them and there is a constant turnover in the company.
Everyone knows their role. Each employee has clearly defined functional responsibilities, his performance indicators and a work plan. The employee knows what is expected of him in the position and what he can demand from others.

Tasks are not executed without control. It is not clear who is doing what at what moment.
It is difficult to track the workload of employees - what tasks are taken into work and how much time is spent on their implementation. It is impossible to assess the contribution of employees to business development.
Employees work according to a weekly scheduling system, where tasks and the time for their completion are clearly recorded. The plans are approved by the head. We track the workload of staff in minutes / hours for each day and week in general.

Difficult to delegate - they can't cope without you
Business runs you, not you. You cannot imagine that you can go on vacation for 1-3 weeks and without you everything will work, and ideally, it will grow and develop.
Systemator records the roles of employees, areas of responsibility, targets and objectives. The staff does not have the ability to bypass the system - the system requires the fulfillment of its obligations. And you control it online.

Want to develop and scale, but no time for strategy
You want to grow and develop. But instead of developing a strategy, all the time is spent on current operational management and "extinguishing fires".
Systemator clearly distributes business functions among employees. Each has its own area of responsibility, tasks, KPIs. Employees are engaged in tasks and achieve planned performance indicators, and you control them online and build a strategy.
Demo
(clickable)

Implementation on your own or with our help

Indicators of all company activities

Live 24/7 support

Complete confidentiality and data security
We help to get
maximum profit

from the system business

Let's build a balanced org chart

We will distribute all the business functions between employees

Let's start weekly scheduling of results company and employee workload

Define Key Performance Indicators

Take control of your business in Online mode: dashboards with performance indicators of the company, departments and each individual employee.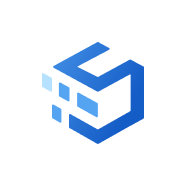 Systemator
a set of tools for effective work office and remote employees. All company management in one program.
See how it works
Specific
results
Business processes are accelerated at least 2 times
Employees clearly know what is required of them, what tasks and indicators efficiency in front of them are
Revenue grows and business becomes scalable
Based on the example of our clients, the implementation of management tools directly affects business results and the willingness to scale.
You only deal with strategy
The company's activities are planned. Employees are task-focused. No downtime - key metrics rise, costs fall. Delegate your functions to subordinates inside the platform
Online business control
All business metrics on one screen. The ability to quickly track and influence them
Clear organizational structure
The optimal organizational structure reflects the real and actual distribution of responsibilities, areas of responsibility, subordination.
Operational excellence
Evaluate the current situation promptly, respond to changes in a timely and flexible manner
Increased employee efficiency
Increase the efficiency of your staff thanks to weekly planning within the system, a clear distribution of duties and areas of responsibility
Executive Management Tool
You will receive ready-made management tools that meet international standards
Understanding your role and responsibilities
A clear and recorded understanding of their duties, subordination and areas of responsibility
Ability to influence your income
Your work will be correctly evaluated in monetary terms with reference to the result
Convenient scheduler
Employees will have a convenient weekly task planner, which will increase their own efficiency
Controlled work week load
You yourself distribute tasks for the week, and the manager approves them
Multiply
increase the work results

of your company

Through a systematic approach to management
You'll get:

Ready-made company management system from anywhere in the world

Control over the work of the entire company and each separate division, employee

Indicators of the whole business on one screen
Implement Systemator

alone or with our help

Ready-made tools for business development

Take a free training course on our platform and implement Systemator on one's own or order implementation with the help of our systematization specialists business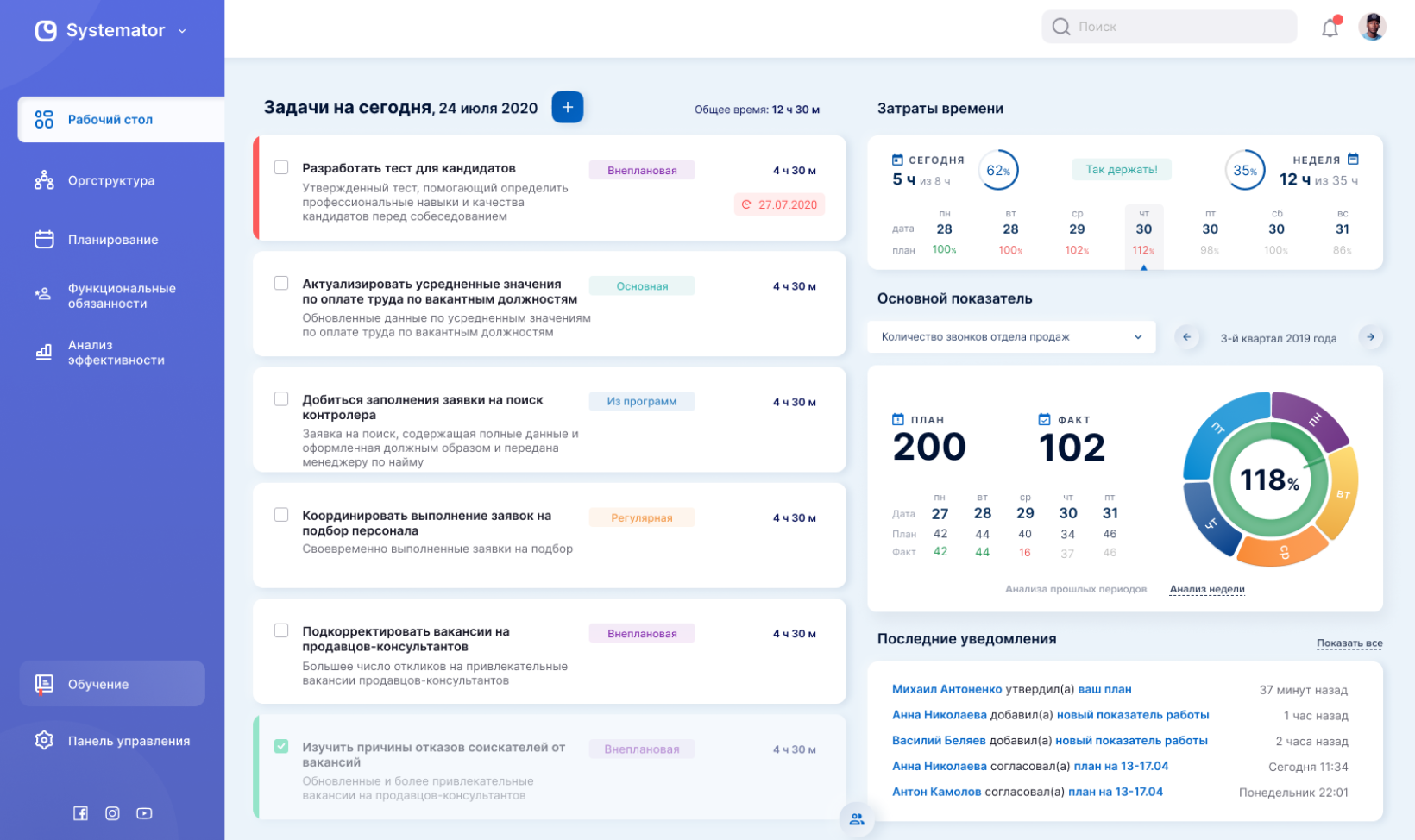 A program that is
developed by practitioners

in business organization

Savchenko Sergey
Businessman
20 years in business
Co-owner of 3 companies
Experience in managing production, wholesale and retail trade, business in the field rendering services
Many years in the RAM and looking for a way out of it
The Systemator project is the result of many years of research that helped log off from hand management and focus on developing existing businesses and new startups

Eshchenko Sergey
Consultation of company owners
12 years management experience
5 years in the field of systematization of companies and in conducting business training
100+ classified companies

Alexander Rybchinsky
Development of electronic courses
Certified business coach
8 years experience in delivering business training
3 years of experience in the field of organizational management
More than 100 developed e-courses
Try
Systemator for free
Implement the service yourself or with our help